With the implementation of SAP Master Data Governance, the Voith Group has succeeded in establishing a central tool for master data maintenance and creating global data responsibility within the company. In cooperation with IBsolution, Voith opted for an agile project approach and thus brought about a cultural change in the organization.
"In a Scrum project, there must be a clear understanding of roles, and each role must be performed independently. The approach required a cultural change in the company because we had not worked with agile methods before."

Albrecht Prinzing, IT project manager at Voith Group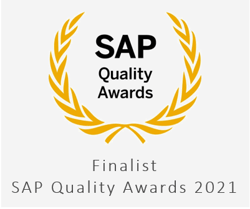 Voith turbines and generators produce a quarter of the world's hydroelectric power. A large part of global paper production runs on Voith paper machines. Around the globe, Voith drive elements are used in industrial plants as well as on rail, road and water. These facts make it clear: As a leading technology group, the Voith Group serves important markets in all regions of the world with a broad portfolio of systems, products, services and digital applications. With more than 19,000 employees, the company from Heidenheim an der Brenz is represented in over 60 countries. Its operating business is divided into the three group divisions Voith Hydro, Voith Paper and Voith Turbo.
Data quality as a success factor
Data plays an essential role in enabling Voith to manufacture and service the various products, machines and systems. Across all locations – from Europe to America and Africa to Asia and Australia – a large number of people access vast amounts of data in their daily work. Voith depends on high data quality for its current and future business success. Cleanly maintained master data is key to the successful digitization of the company as well as to the ability to offer customers new, innovative services and to secure the company's own competitiveness.
To increase and permanently maintain data quality in the company, Voith decided to introduce a central master data system and establish SAP Master Data Governance (MDG) as the single point of truth. The goal was to create a global authority and responsibility for managing all customer and supplier master data. All data – regardless of where it originates – should follow the same rules, be created and consolidated in a single system, and then distributed to connected systems. The target systems include various ERP systems – Voith Hydro is still using SAP ECC, while Voith Paper and Voith Turbo are already using SAP S/4HANA – as well as non-SAP systems such as SLM Astras and Salesforce.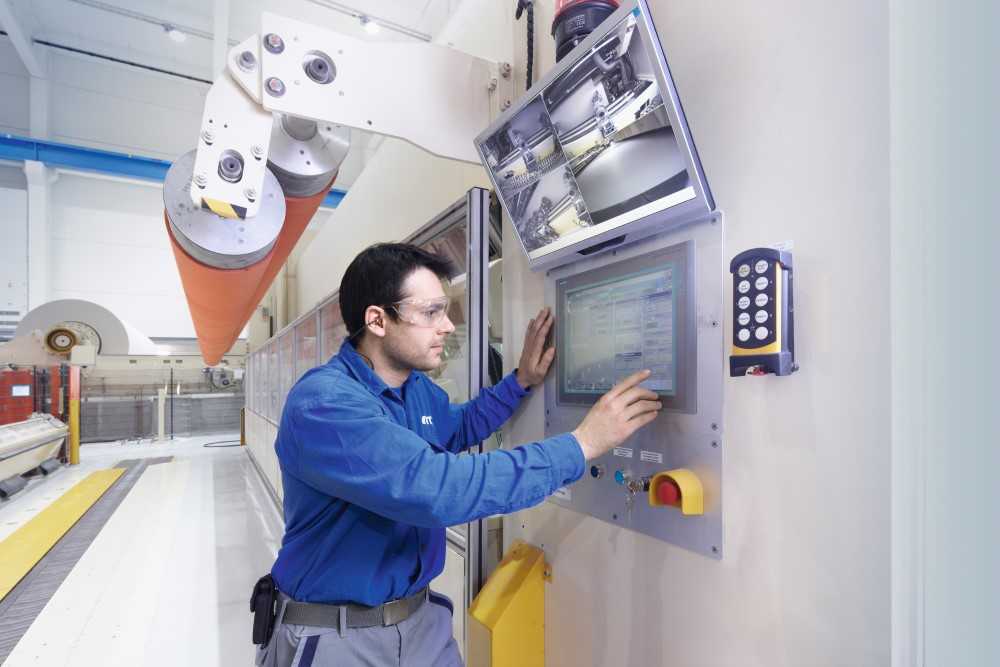 In order to provide systems, products, services and digital applications, Voith relies on high data quality.
Fixed rules and clear responsibilities
However, the SAP MDG project at Voith was much more than a purely technical implementation. "For long-term and sustainable success, it is not enough to introduce a uniform system," says Nicole Aichele, Head of BP Master Data Management at Voith Group. "Appropriate rules must also be in place to ensure permanent quality improvement and assurance with regard to master data. In addition, it is crucial for the success of such a project to involve the employees concerned. In order to use SAP MDG efficiently, they have to get involved in the associated change process."
A key factor in the realization of the MDG project was the creation of a global master data department headed by Nicole Aichele. The clear organizational structure plays its part in achieving and securing the desired data quality. Voith established the master data team as an organization with global responsibility. It was responsible not only for the introduction of SAP MDG, but also for employee training, for example. It was also important to define all data and fields cleanly at the beginning in order to avoid encountering difficulties at a later stage. The completeness of the data definition, the data scope and the data mapping proved to be an essential criterion for the success of the project.
Implementation with agile methods
Voith broke new ground in the implementation of SAP MDG, as the company opted for an agile project approach. Albrecht Prinzing, IT project manager at Voith Group, who has Scrum Master training, provided the necessary know-how. As an implementation partner, IBsolution also contributed its comprehensive expertise in all aspects of agile management of projects and also convinced with a deep understanding of Voith's specific requirements. "In a Scrum project, there must be a clear understanding of roles, and each role must be performed independently," emphasizes Albrecht Prinzing. "The approach required a cultural change in the company because we had not worked with agile methods before."
From Voith's perspective, the agile approach offered various advantages. These included precise project planning, in which the steering committee regularly evaluated the aspects of effort, costs, timeline and resources. "Careful planning was important because we did not want to develop new software, but rather integrate existing software into existing processes and systems," explains Albrecht Prinzing. In addition, the Scrum approach, with its elements of user stories, sub-tasks and sprints, offered the opportunity to react proactively to changing requirements.
Roles in the Scrum process
As the person responsible for global master data management, Nicole Aichele took on the role of product owner. "My tasks included making the necessary decisions and representing them to the stakeholders, as well as formulating the requirements for SAP MDG in the form of user stories," she reports. Nicole Aichele was supported by a business team with representatives from the business department, who were involved in the project at an early stage. The development team, which consisted of experts from Voith IT and the implementation partner IBsolution, checked the technical feasibility of the user stories, took care of the implementation of the requirements and, in this context, dealt with the topics of data evaluation, mass maintenance and adjustments in the SAP MDG system, among others.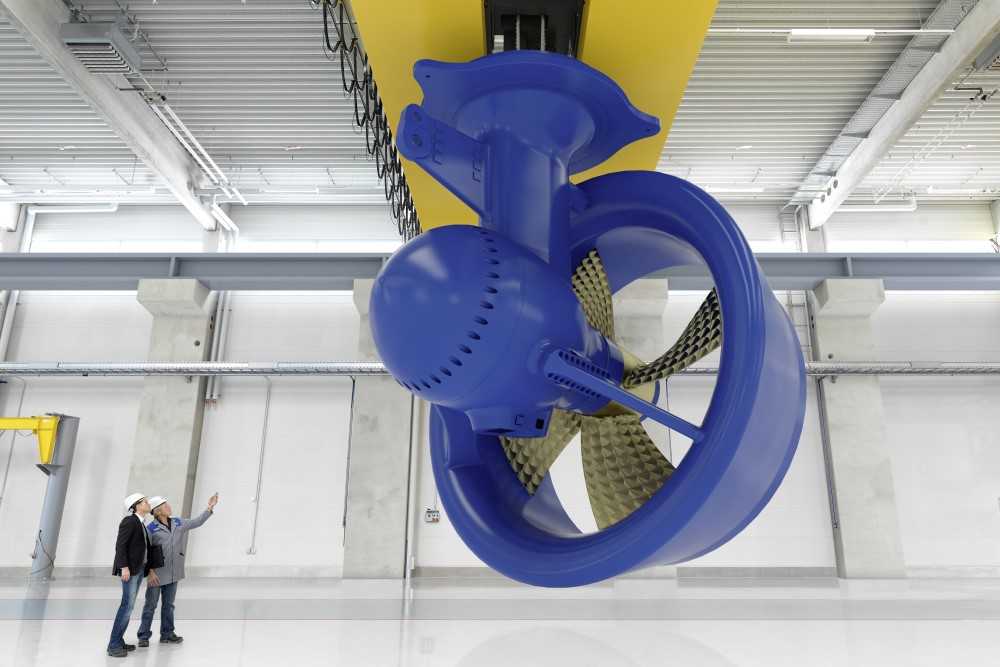 Drive elements made by Voith are used on the road, on rail and on water, as well as in industrial plants.
Requirements as user stories
After a short time, the agile approach proved to be a success factor. The user stories provided those involved with a very good understanding of the individual project steps and of the moment at which an individual user story was fully implemented. With the help of the Definition of Done, a checklist was used to clearly determine whether all acceptance criteria had been met. Any desired changes were managed via change requests.
The user stories described the requirements in detail and thus created the basis for the implementation. The user stories were mapped using the project management software Jira. In the meantime, around 940 user stories and tasks have been created at Voith as part of the SAP MDG implementation, most of which have been completed.
The user stories were implemented in sprints. The chosen length of between two and four weeks proved to be suitable for achieving results quickly and correcting any undesirable developments at an early stage. At the end of each sprint review, the lessons learned were recorded in the form of a retrospective. The project participants discussed the results in terms of what needed to be improved and how implementation could take place. In this way, the project team realized a continuous improvement process.
MDG project provides important learnings
Voith is taking away important learnings from the successful SAP MDG go-live, which the company can draw on in any future master data projects. These include the fact that cleaning up and validating master data, correcting errors and eliminating duplicates certainly require a great deal of time and effort. But it is worth investing this time because it can massively improve data quality. SAP MDG offers exactly the right functionalities to handle these tasks. The use of Robotic Process Automation (RPA) opens up additional potential for efficiency gains. It is also advisable to work with a representative data model at an early stage. This makes it possible to determine which errors occur in SAP MDG.
Numerous success factors
Looking back, Albrecht Prinzing considers it a great success to have mastered not only the technical, but also the organizational and mental challenges in the project. "We succeeded in giving everyone involved a basic understanding of the agile project approach. The fact that we now see data quality as part of the cultural change and new awareness in the company will help us in the future to permanently maintain the achieved quality level of our master data. This success was only possible because we continuously sharpened and developed the overarching target image from the very beginning."
Other success factors were the rapid completion of the user stories and the early testing of processes, migration and interfaces for as many relevant functions as possible and for all data. In addition, it proved to be a clear advantage to have involved the future users of SAP MDG in data maintenance, knowledge building and the associated change at an early stage. After all, they are the ones who will have to fill the global master data management at Voith with life from now on.
"For long-term and sustainable success, it is not enough to introduce a uniform system. Appropriate rules must also be in place to ensure permanent quality improvement and assurance with regard to master data."

Nicole Aichele, Head of BP Master Data Management at Voith Group
Photos: Voith GmbH