The 2005 release of SAP Field Service Management (FSM) has been available since May 16, 2020. The update not only brings various new functionalities, but also optimizes performance. According to SAP all service APIs and reporting are running between 5% and 15% faster. Since 10 million objects of the same type can be processed via master data, the user interface is also faster.
Planning & dispatching
The FSM Release 2005 provides a holiday planner to maintain holidays centrally for all affected service technicians. Therefore it is no longer necessary to block individual days. Furthermore, several time zones can be maintained.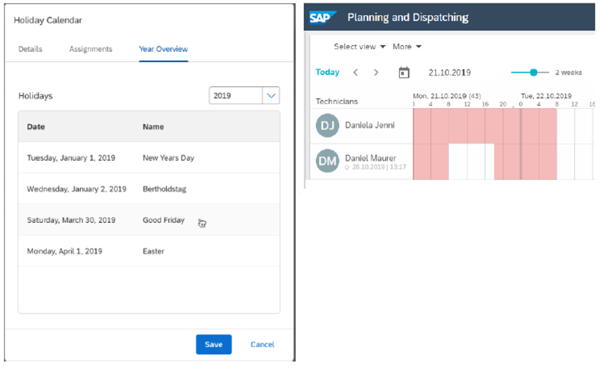 The sorting function offers different possibilities to sort the service technicians in the planning board, for example by first name or by last name. Previously, several activities could only be displayed as a group. Now they can also be listed as individual activities.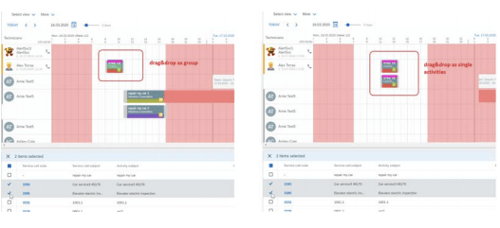 In addition, several activities can be scheduled for the same time window. In this way, activities that the service technician carries out in parallel are taken into account. The planned time is based on the activity that takes up the most time.
Mobile Field Service
While the HTML-based offline report for iOS has been available since May, it will be available for Android and Windows from June. The functionality makes reports customizable using HTML and JavaScript. After completion, a validation regarding the required signatures is carried out. The system then generates a PDF and stores it at the activity.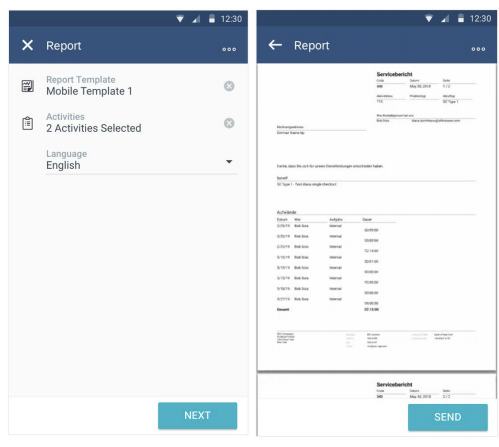 Large attachments are no longer downloaded automatically during a synchronization, but in the background. The size limitation of a maximum of 30 MB is no longer applicable. This feature has already been implemented for Android from May; for iOS and Windows it will follow in July.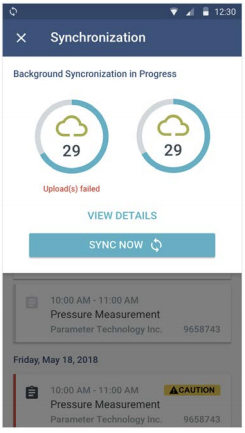 Integration and SAP CRM
The FSM Release 2005 also brings innovations in terms of integration. The crowd management from FSM can be integrated into the ERP system. In the future, users can be activated or deactivated via API. This means that the administrator no longer has to log on to SAP Field Service Management, but can also make the desired adjustments via a third-party system.
With the FSM Release 2005, SAP has also improved the interaction between FSM and CRM: Service orders from SAP CRM are replicated to SAP FSM. Conversely, time and material journal entries can be replicated from SAP FSM to SAP CRM.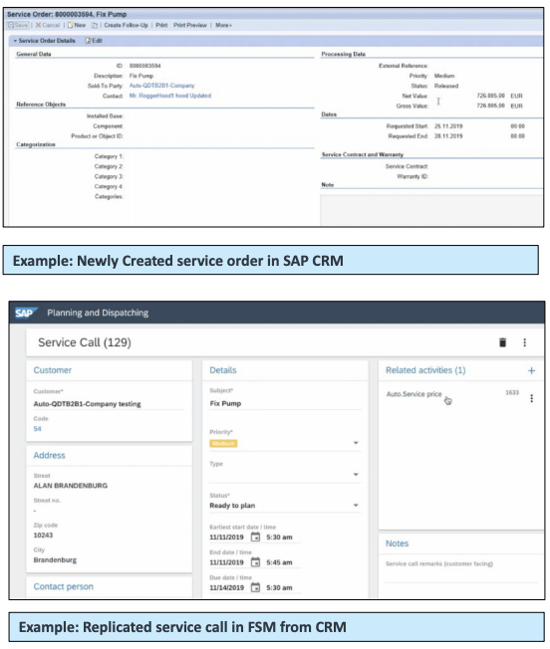 Other new features
Customer self-service
Thanks to the new user interface in the customer portal, customers can track receivable service appointments and their details.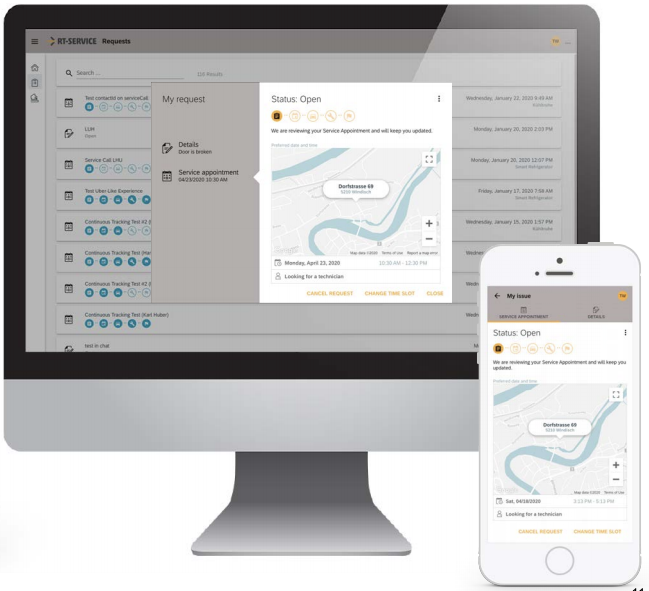 Smartforms
CustomObjects can now be used in Smartforms. Different text modules are offered depending on the selected object.
Inefficient and time-consuming resource planning is over