There are things you can rely on even in turbulent times like the Corona crisis. These include the quarterly updates for the SAP Sales and Service Cloud. The C4C Release 2005 brings some new functionalities and enhancements that we would like to take a look at.
SAP Sales Cloud
Intelligent Sales Execution
Probably the most considerable innovation of the C4C Release 2005 is to be found in the SAP Sales Cloud. With Intelligent Sales Execution SAP introduces a new module for sales management. It can be activated via the support. The Pipeline Manager offers a 360° view of the opportunity pipeline. So companies are always up to date with their opportunities. The Opportunity Health Score is based on machine learning and identifies possible risks. Data can be edited and filtered directly in Pipeline Manager.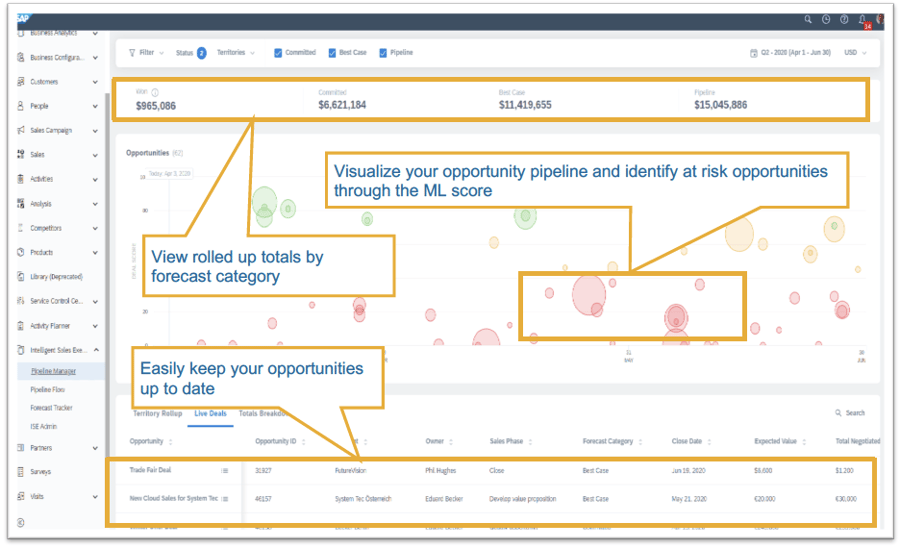 With the Forecast Tracker, users do not need Excel for accurate and meaningful forecasts. The forecast can be simulated at opportunity level and the target achievement can be tracked. Submitting forecasts is possible as well as top-down and bottom-up views.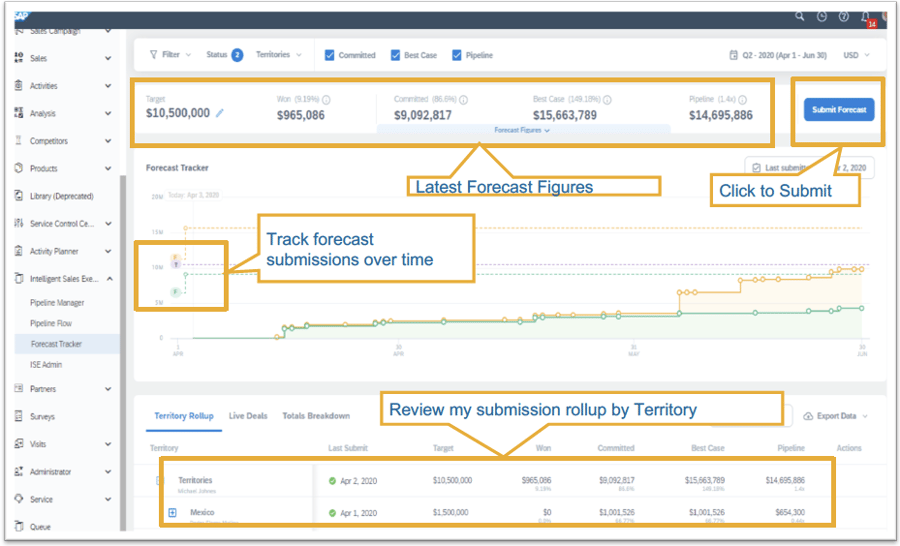 Pipeline Flow allows users to check how the pipeline has developed over a period of time. Past week, previous month or quarter – changes in the pipeline can be viewed and analyzed for any point in time.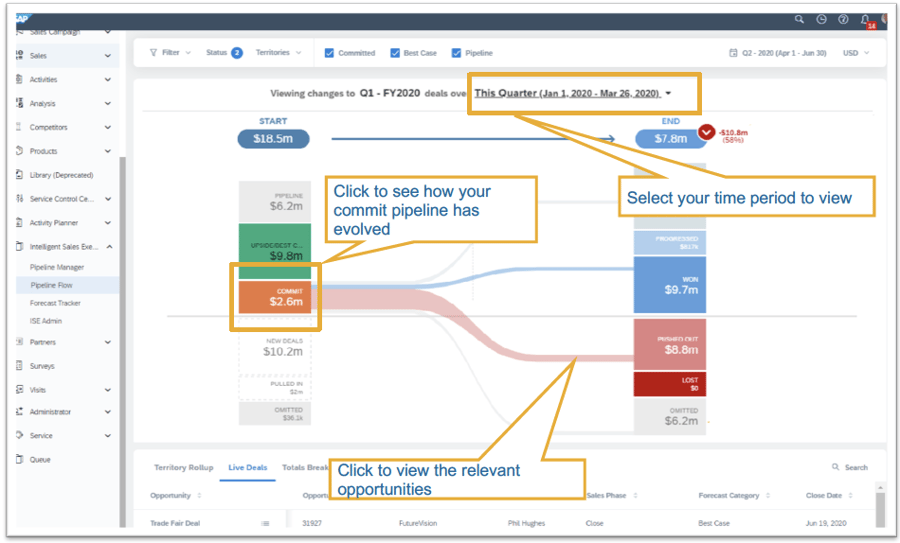 Leads
Own involved parties can be entered directly when creating a lead. A follow-up lead can be created directly from a visit.
Opportunities
The C4C Release 2005 makes the handling of the activity planner more flexible; it now also supports telephone calls and appointments. The new tab "All involved parties" consolidates data from the different areas. Workflows for note updates and editing revenue data are also now available. Opportunities can be assigned to contracts.
Offerings, orders & pricing
It is now possible to store plant assignment for offerings, orders and pricing. There is also a new, helpful quick view. Also new is the option to search by external references such as the order number.
SAP Service Cloud
Service channels
Embedded images are automatically loaded in the e-mail editor. The outbound e-mail monitoring checks outgoing mails and proactively carries out activities. E-mail interactions include a search function and extension fields.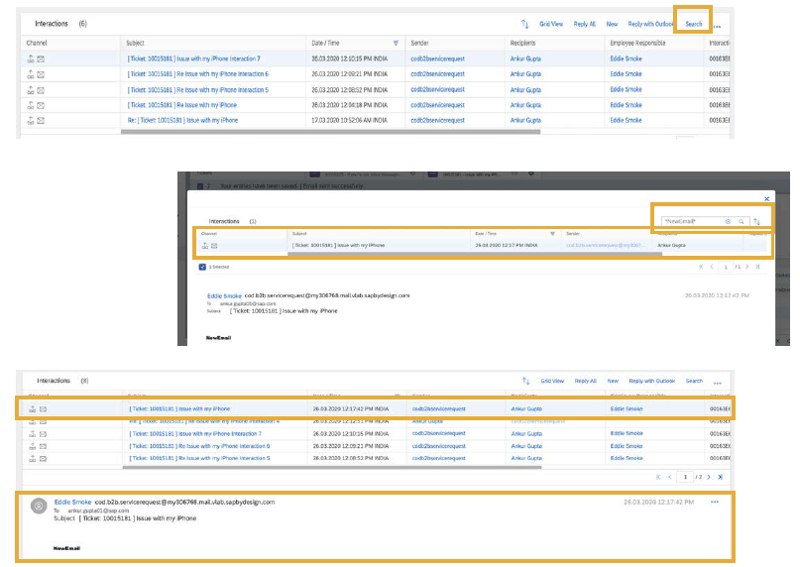 Workflow enhancements are available for e-mails. The timeline component allows messages to be split, copied and reassigned. Incorrectly assigned messages can be attached to an existing ticket or a new ticket can be created directly. Users can download multiple attachments at the same time and create tickets from SMS messages from the customer (omni-channel ticketing).
Workflows & Templates
With the C4C Release 2005, the SAP Service Cloud offers HTML-based response templates and signatures including placeholders. The templates can be marked as favorites and copied.
Service Management/Tickets
Several (registered) products can be stored directly when entering a new ticket. The ticket summary now also shows images. The system supports filters based on ticket participation. This means that a user can, if required, only display the tickets in which he or she is involved.
Maintenance planner and installation management
A new maintenance plan can be created from a contract. In addition, a "quick create" function is available for registered products.
Field Service Management
The C4C Release 2005 is promoting FSM integration into the SAP Service Cloud. The update creates not only the possibility to replicate C4C installations as FSM equipment including hierarchy, but also to replicate organizational data of the employee as FSM region. Deleting an FSM contact also removes the contact person relationship in C4C.

The service category in C4C ticket is mapped to the problem type in FSM. The planned start and end date can be written back from FSM to C4C. When the activity is completed, the system automatically copies the actual start and end date.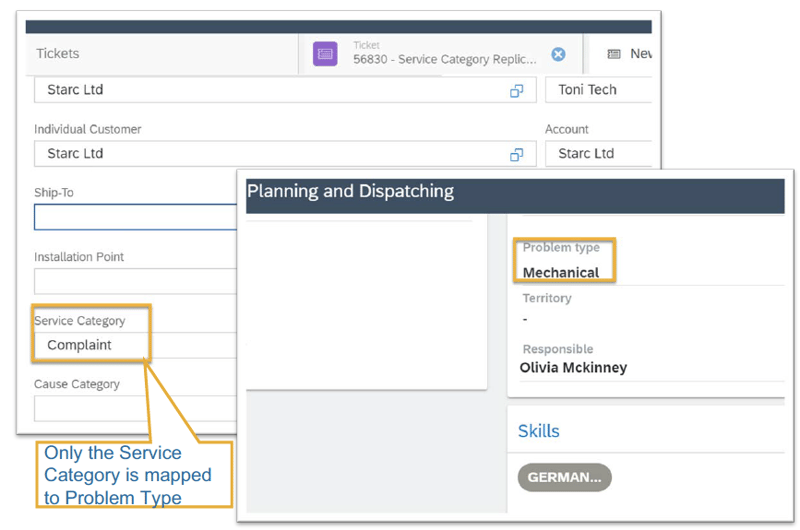 Skill replication from FSM to C4C is also ensured. The service technician team from the C4C ticket is replicated as a region to the FSM. Furthermore, the FSM service call can be displayed in C4C.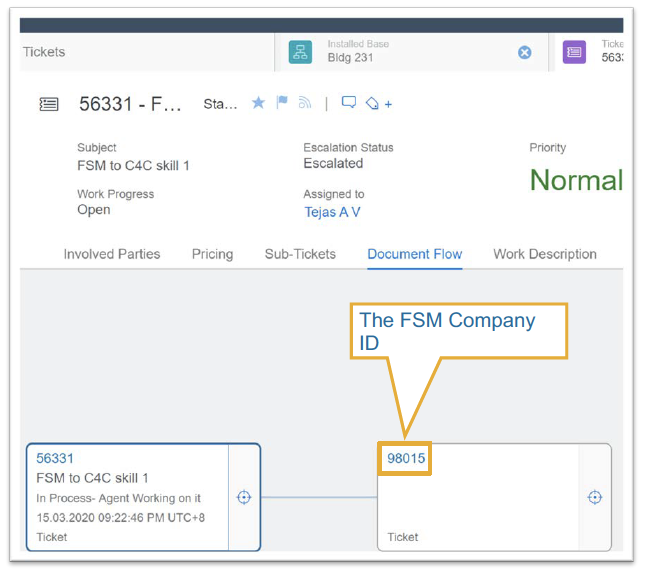 Platform & Integration
As already announced in articles on previous releases, we would like to point out once again that support for Internet Explorer will end with the C4C Release 2011 in November.
Fiori Client
Incidents can now be reported directly to SAP.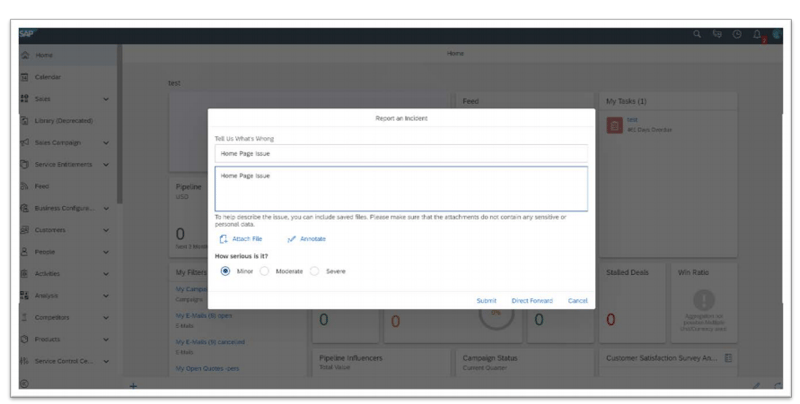 The user has the option of specifying the severity of the incident (low, moderate, serious) when reporting. Approval activities can be performed directly in the object.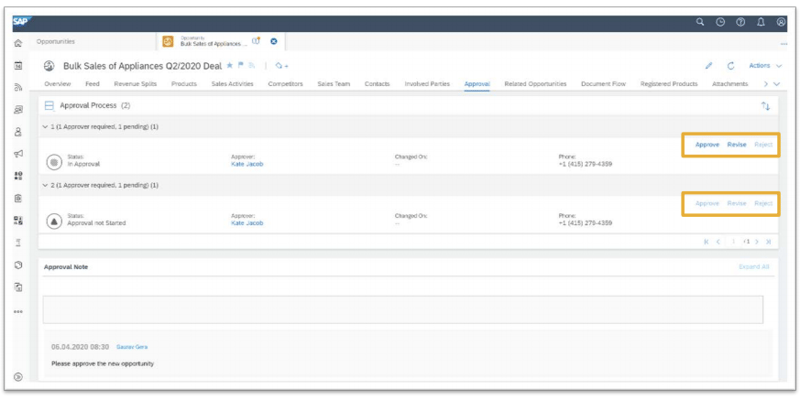 Library & Attachments
A helpful innovation in Library & Attachments is to restrict access to attachments as needed, so that only authorized persons are allowed to open the attachments.
Mobile & Offline
SAP has implemented several usability improvements for mobile and offline use. Among other things, notes can be viewed. The system automatically creates telephone calls made from the app.
Analytics
The C4C Release 2005 brings some additional analytics functionalities. It is now possible to share views and selections with other users. For example, the customer-specific creation of selections takes different fiscal years into account. Filters can be saved in the dashboard so that you do not have to select them each time. In addition, dashboards can be distributed via broadcasting, as was already possible with reports in the past.
Key User Tools
By copying existing page layouts, they form the template for new UIs. The Key User Tools now allow field descriptions to be performed in adaption mode. Moreover, additional fields of type object can be created directly. User can add PSM fields to OData services.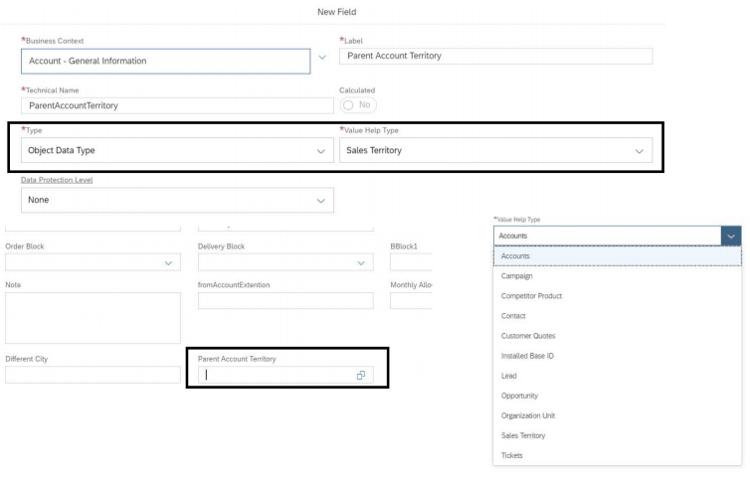 ERP and S/4HANA Integration
Plant data can be replicated as organizational units. It is therefore also available in the customer's sales data, in the material master, and in sales quotes and orders.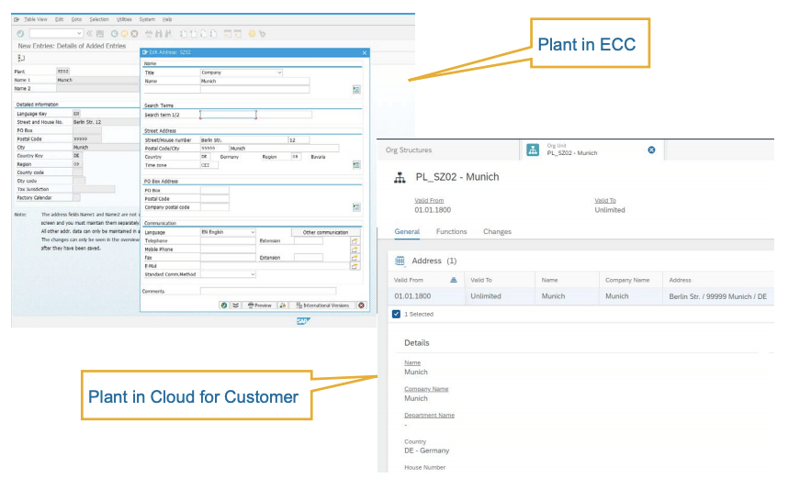 The C4C Release 2005 makes it possible to view the product configuration in quotations. Multilingual texts are now available for equipment and registered products.
Further innovations in Platform & Integration
Business Partner

The ERP function "Plant" is visible in the customer's organizational structure and sales data.





Cross Topics

For products, an assignment to "plants" is possible. You can also analyze the determination of participants in transactions.

SAP Cloud Application Studio

The new Quick View is customizable via SAP Cloud Application Studio. PDI Extensions are now offline-capable, but with certain restrictions.

Groupware Integration

The client-side integration ensures a bidirectional integration of telephone activities.

OData

The update enables the transport of Custom OData Services between systems.
Schedule
On May 2 and 3, the C4C Release 2005 will be installed on the test systems to check the new functions. The actual roll-out in the production systems is planned for May 16 and 17.