FSM Release 2102, the latest update for SAP Field Service Management (FSM), has been available since February 19, 2021. It provides a number of optimizations and new features. These include, among other things, the ability to create a test system in a simplified way using productive data records. We give you a compact overview of the new features of FSM Release 2102.
Customer Self-Service
Crowd service functionality provides customers with additional options – from creating a service request to canceling requests to rescheduling appointments.
Planning & Dispatching
In the planning board, for example, time can be blocked for a training session, and the appointment can then be maintained centrally for all participating technicians. This eliminates the need to copy the blocker for each individual service technician. In addition, the planning board thus provides a quick overview of appointments that affect multiple service technicians.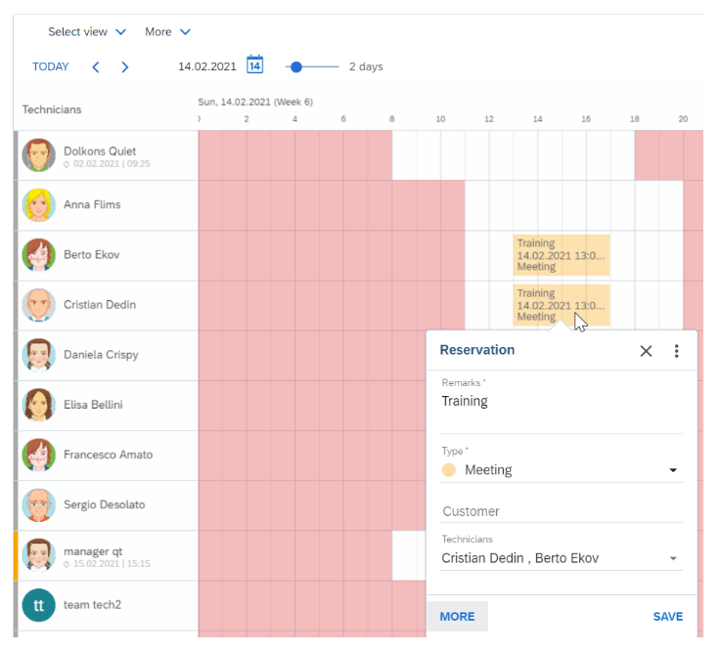 The auto-duration function, which calculates the time blocker for the technician on a service call, is now also available for supporting service technicians and service technician teams. It calculates the time blocker in terms of scheduled start time minus scheduled end time minus non-work time. The blocked time for the respective service technician is visible in the planning board.
Mobile Field Service
FSM Release 2102 makes the home screen more user-friendly. All tabs can be expanded with one click. Workflow steps can be edited directly from the home screen. In addition, SAP has improved the overview of assigned activities.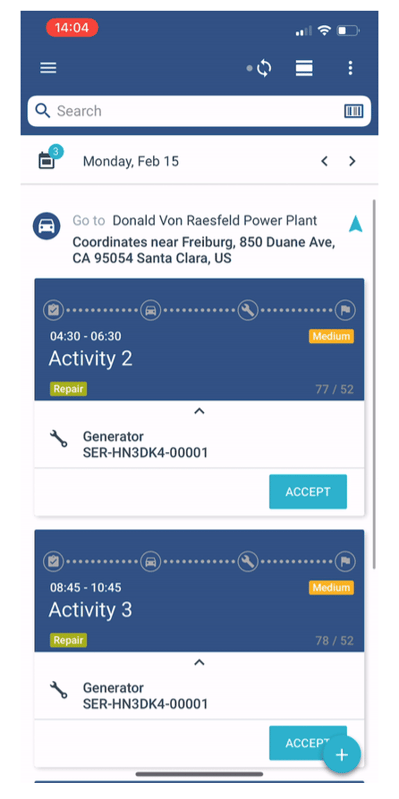 If several activities are pending, they are sorted in the checkout process according to their status ("ready for checkout" vs. "not ready for checkout"). This provides a clearer overview of which activities have been completed and can be reported. The system also provides an alert when the last activity in a group is closed without reporting.
AI-based Scheduling and Optimization
The automatic optimization run for different partitions can be performed in parallel. For example, a partition can correspond to a specific region. The optimization run schedules the activities to the associated service technicians. This saves time because more jobs and service technicians are scheduled per optimization.
Travel time to a customer or for an activity is automatically taken into account.
Administration, Smartforms & Platform
FSM Release 2102 has a functionality that creates a back-up of the company data from SAP FSM, for example to create a new test system based on the productive data. Likewise, the back-up can serve as a template for a new company within SAP FSM.
Smartforms can be pre-filled online for technicians. The prepared data is made available via Data API. In addition, smartforms can be checked online after the service technician has completed them.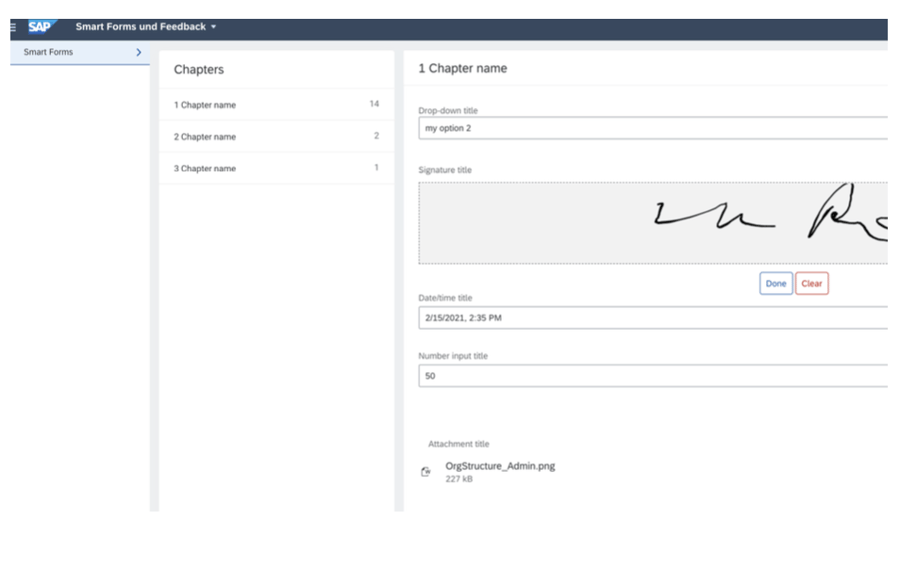 Integration
It is possible to replicate PDF summaries and attachments from SAP Field Service Management to an SAP S/4HANA service order or an SAP S/4HANA service order item to maintain data history in SAP S/4HANA. An SAP S/4HANA service order can be republished to update a service call or activity in SAP FSM. Equipment and employees are replicated directly between SAP S/4HANA and SAP FSM.
Time entries in SAP Cloud for Customer (C4C) are automatically created by released time efforts in SAP FSM. Previously, only the user could do this. However, the manual effort is not negligible, depending on the scope, and the process is also prone to errors. In some cases, it happened that SAP C4C did not process service confirmations correctly, which led to inconsistencies between SAP FSM and SAP C4C. Now a re-synchronization can be triggered to fix the issue.