As a service on SAP Business Technology Platform, SAP Identity Provisioning (IPS) ensures the integration of on-premise and cloud systems in the identity lifecycle. By using the standardized SCIM 2.0 protocol (SCIM = system for cross-domain identity management), SAP and non-SAP systems can be connected equally flexibly.
There are different approaches to integrating SAP IPS into the system landscape. Basically, SAP Identity Provisioning is a service that connects a source system and a target system. Accordingly, it is necessary to connect a source system, from which the identities and authorization objects are loaded, and a target system, into which the identities and authorizations are written, to SAP IPS.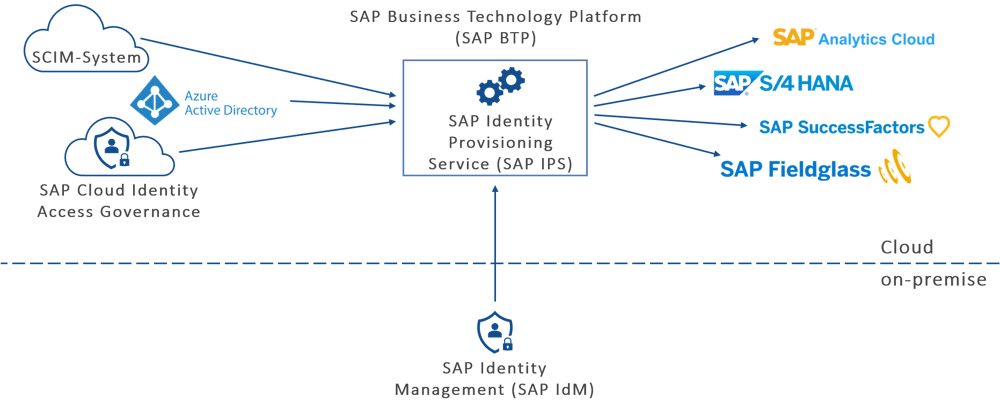 Our most used connectors:
SAP SuccessFactors Employee Central

Microsoft Azure Active Directory

SAP Integrated Business Planning for Supply Chain (IBP)

SAP Ariba
A complete overview of all IPS connectors is available on SAP Help.