Multi-factor authentication
To achieve a higher level of security, it is suitable to implement multi-factor authentication (MFA). This prompts the user to use another authentication factor when logging in, for example an RSA token or a code sent via SMS.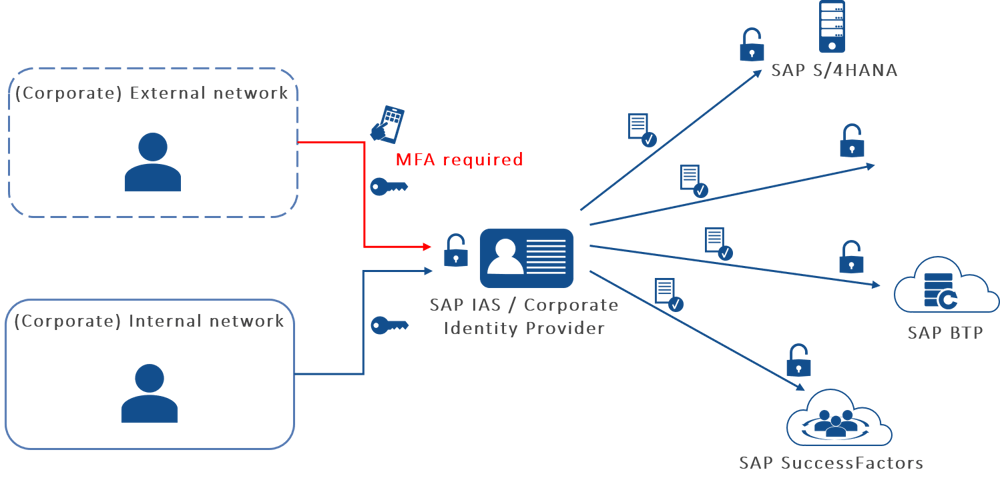 Risk Based Access Control
Another feature of SAP IAS is Risk Based Access Control. It offers the possibility to secure certain accesses in a special way based on specific characteristics. For example, access from a specific network (outside the corporate network) or access by a specific group of people (e.g., administrators).
One conceivable scenario could therefore be to activate single sign-on within the corporate network and to enforce multi-factor authentication for access from outside the corporate network in addition to single sign-on (see graphic).